Robert Michael Kay plays his quirky-catchy soul songs on piano like his life depends on it. His piercing falsetto and gritty baritone backed by those unmistakeable thundering ivories are the complex expression of a complex singer-songwriter.
Playing songs from his upcoming release 'Bliss', whether engaging his agile yet powerful voice with some deep and emotive lyric or ferociously pumping out a piano groove, it is clear that movement is as much a part of his creative process as the music itself.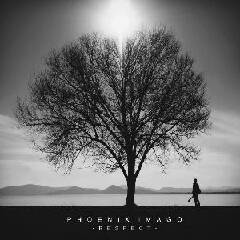 His journey is that of a frustrated left-brain dominant computing graduate gradually turning himself into a multi-instrumentalist and singer-songwriter.
But not to throw out the baby with the bathwater, he is still surrounded by custom technology based around raspberry pi and arduino boards that do all sorts of tasks from playing sampled piano… to broadcasting live video to twitch.. to recording/mixing. He has a few open source wordpress plugins to his name and is increasingly using a soldering iron to kit out his studio.
In his words 'As long as you can manage the health challenges, working with technology is way cool… Working for 'the man' and supporting him with your tech purchases, on the other hand is, definitely not!'
His 2013 album 'Respect' in the guise of multi-instrumentalist 'Phonenix Imago' featured Kay on drums, trumpet and bass as well as his regular piano, guitars, gutsy lead vocal and delicately layered falsetto vocal harmonies.
This debut release, for a small indie label included the highly intelligent and often witty lyrics of protest songs 'Who Ya Callin Pigs' (piggy rock'n'roll stars protest against their treatment in factory farms…) and the title track 'Respect' (an ode to all those who have leant their feet to a cause). It also included the aching piano and vocals of love song 'Have I told You Today' and the surprising innocent joy of 'Christmas'.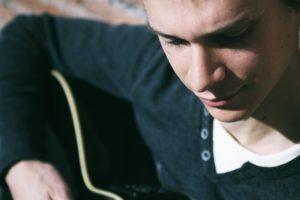 That album cycle culminated in the intimate live music video 'The Man Who Hides His Sorrow' – a dark introspective piece that deals with the very masculine pain of living up to your responsibilities in this life.
His forthcoming album 'Bliss' (recordied and mixed mostly on opensource & DIY gear/software) promises the pumping rhythm section that was lacking first time around. And the live performances are now based on his outrageous keytar & cahon solo show.